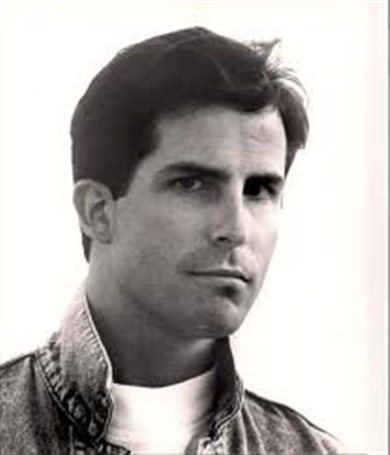 Rollin Jarrett
Actor, Musician
Rollin Jarrett (born 15 April 1960) is a multi-talented American actor, screenwriter, author, playwright, and singer-songwriter. He was born in Charlotte, North Carolina.
Born

April 15, 1960 (63 years), Charlotte, North Carolina

Other Name

Rollin William Jewett
Last Updated: October 27, 2023
Rollin Jarrett, whose birth name is Rollin William Jewett, is a multi-talented American figure known for his roles as an actor, screenwriter, author, playwright, and singer-songwriter. He was born on April 15, 1960, in Charlotte, North Carolina, making him 63 years old as of now. His career spans several creative domains and has left a significant mark in various fields.
Early Life:
Rollin Jarrett's journey began in Charlotte, North Carolina, where he was born as the youngest of four brothers. His family later moved to Miami, Florida, when he was just three years old. He attended Fort Lauderdale High School, where his talent in the arts, both as an actor and a writer, earned him recognition in the 1978 edition of Who's Who Among American High School Students. Following high school, he pursued a Theatre major at Florida State University, where his acting skills were honed.
Career:
Rollin Jarrett embarked on his career in South Florida, establishing himself as a successful stage actor, commercial actor, and print model. He made his debut in the film "Summer Job" as an effete hairdresser. His career in film included roles in productions like "The Bodyguard," "Miami Vice," and "Unsolved Mysteries." He also hosted various television shows, such as "Flight," "American Automotive," and "Better Farming."
In 1992, Jarrett shifted his focus to screenwriting and gained recognition for his screenplay "Laws of Deception," which was adapted into a film starring C. Thomas Howell, James Russo, and Brian Austin Green. He also appeared in the film. Another script, "American Vampire," featured Carmen Electra in her debut film.
Rollin Jarrett's artistic talents extend beyond acting and screenwriting. He's an accomplished singer-songwriter, known for songs like "Arizona Sun" and "Ride Tall," which have received awards and recognition.
As an author and poet, he has been published in various anthologies and magazines, showcasing his literary prowess.
His achievements as a playwright include works like "A Blind Date," "Our Little Secret," and "Teddy Tells All," which have been performed and recognized in festivals and theaters.
Personal Life:
Rollin Jarrett has a rich family history; he is the great-great-grandson of Manuel Amador Guerrero, the first president of Panama. In 2003, he married Debra Ables, a professional dancer, during the 100-year anniversary celebration of Panama, where he was a guest of President Mireya Moscoso. Together, they have a son.
Rollin Jarrett's diverse talents and contributions have made him a prominent figure in various creative fields, from acting to writing and music. His creative journey continues to inspire and entertain audiences worldwide.